Who We Are
Bail Bond Professionals, formerly, Chris Kiperman Bail Bonds, has been serving Southern California for 14 years and has established itself as one of the finest, most professional services in the business. Chris is a second-generation bondsman and has been licensed since 1989. Jason Meyerson, Chris' close friend and partner, was brought into the business after working as a senior manager at a prominent "dot.com" company in Newport Beach, CA. Jason opened the Orange County office in 1999 and has quickly made an impression on the community and other Southern California Counties. Both Chris and Jason are Southern California natives and attended High School together.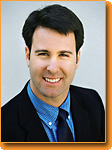 "Giving people a sense of security and comfort during a stressful situation is what I do best. I'll make sure everybody understands the bail  process and knows what to expect when they appear in court."
 - Jason Meyerson
 Toll Free: (888)389 - BAIL 2245
 Local: (714) 389 - 2245
 e-mail: This email address is being protected from spambots. You need JavaScript enabled to view it.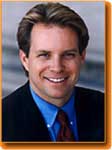 "To help people in time of need is a very good feeling. Bad situations can happen to good people and we get great satisfaction out of making them  feel better. We do our best to make things easy during a very difficult time."
 - Chris Kiperman
 Toll Free: (866) PRO - BAIL 776-2245
 Local: (310) 551 - 0068
 e-mail: This email address is being protected from spambots. You need JavaScript enabled to view it.