Bail Bonds in Laguna Beach
If someone you know has been arrested by the Laguna Beach Police Department, it is critical you contact a professional bail bondsman that can act quickly. The Laguna Beach Police Department has a small jail inside their facility but they do not hold inmates for very long before transferring them to the Orange County Jail in Santa Ana. If they are transferred it will take many more hours to have them released from custody. We are the known experts for providing quick bail bonds in Laguna Beach.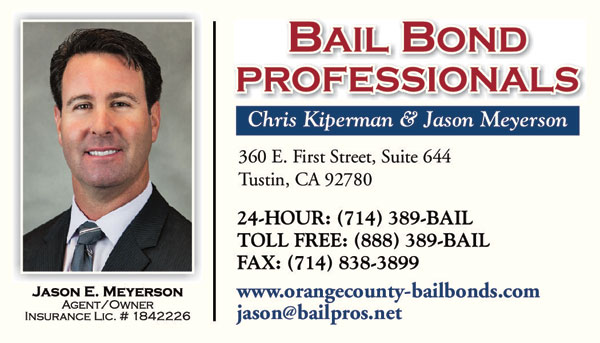 Being arrested can be a traumatic experience for everybody involved, including friends and family, so having an experienced and honest bail bondsman help you through the bail process is invaluable. Most people know very little about the criminal court system and bail bond process which is why relying on the right people for help is so important.
The Laguna Beach Jail has been here since 1927. In 1942 there were seven officers on one Police Chief. Today there are 49 officers and 38 civilian employees that operate the Police Department.
Bail Bond Professionals has been operating in the center of Orange County for almost 15 years and has been recognized as the #1 source for bail in Laguna Beach and throughout Orange County. Dozens of top defense attorneys in Orange County proudly endorse Bail Bond Professionals as the most trustworthy and professional bail business anywhere. Your call will be answered by a real agent and who will take immediate action to have your loved one released quickly from the Laguna Beach Jail. If you need more information about us, we recommend reading our customer and attorney testimonials or pick up the phone and call us 24/7.
(714) 389-2245 BAIL
(888) 389-2245
Laguna Beach Police
505 Forest Ave
Laguna Beach, CA 92651