Newport Beach Police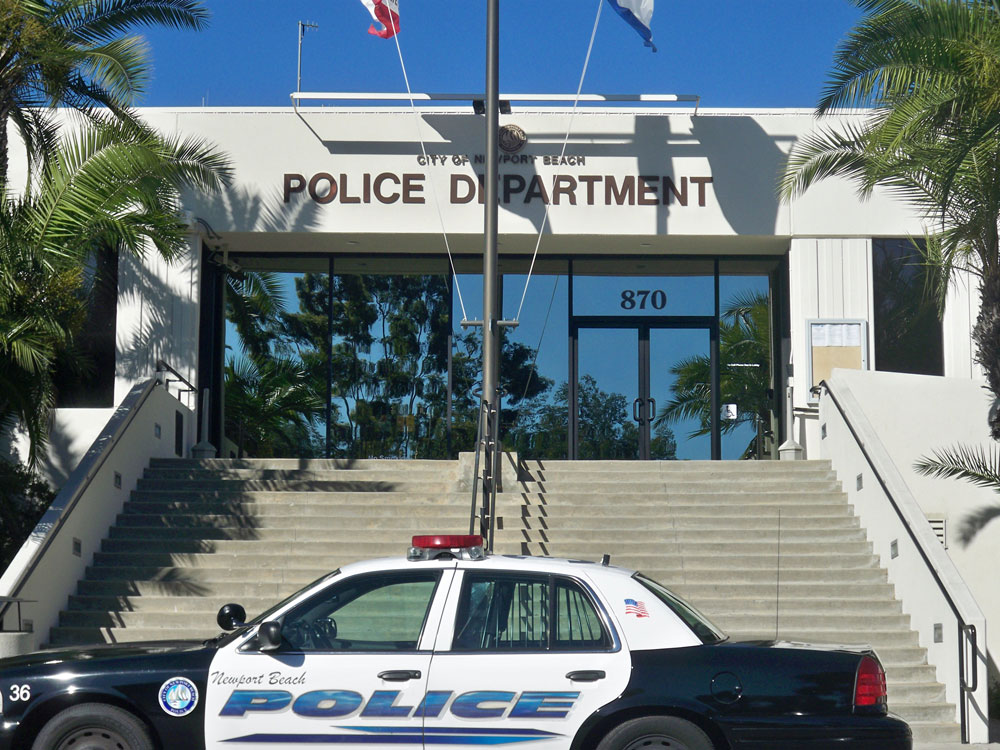 The Newport Beach jail is located at 870 Santa Barbara Drive just off Jamboree Road. See map.
For immediate assistance with bail at this local jail, call (714) 389-2245 or (888) 389-2245.
We look forward to assisting you.
Need a bail bondsman RIGHT NOW for a friend or family member who's been arrested and is at the Newport Beach jail? We're immediately available to assist you. Call (714) 389-2245 or toll free (888) 389-2245.
When you call, you will talk directly to the owners, Jason Meyerson or Chris Kiperman, who will explain the Newport Beach bail bond procedure and answer your questions. Jason and Chris have been in the California bail bonds business and served the Newport Beach community for more than 15 years. After we talk, if it's convenient for you, we'll arrange to meet at the jail to have your family member or friend released within 10 to 20 minutes. For immediate assistance with Newport Beach bail bonds, call (714) 389-2245.
The Newport Beach jail is considered a smaller facility and typically does not hold defendants very long before transporting them to the Orange County jail. We suggest you contact us immediately for assistance, as the OC jail takes a lot more time to get defendants released from custody.
A Commitment to Quality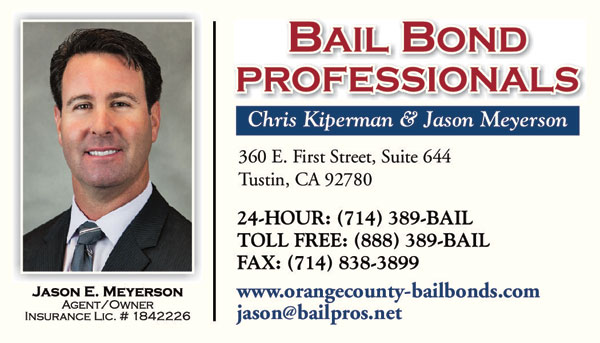 At Bail Bond Professionals, we choose to keep our company small and personal because we know that clients who need bail shouldn't settle for anything less than expertise and professionalism. And because professionalism is at the core of our work ethic, we put it in our name as a commitment to that value. And our agents are ALWAYS available. With us, you'll never reach an answering service or have an unsatisfying encounter. Clients and numerous defense attorneys will gladly testify to the level of quality we bring to our services. This is why top lawyers rely on us to assist their clients with a Newport Beach bail bond when they need it.
Our California bail bonds service includes:
• Personalized attention. We will come to you if it is more convenient and we appear in court with our clients whenever necessary at no charge.
• 24-hour confidential client service.
• Free professional consultation. Call us even if you just have a question.
• Flexible payment plans*, NO ANNUAL PREMIUM REQUIRED and a variety of payment options, including Visa, Amex, MasterCard and Discover.
*Conditions apply.
If your loved one or friend is in jail and you need Newport Beach bail bonds, call (714) 389-2245 to have them released quickly and easily.