Bail Bonds in Orange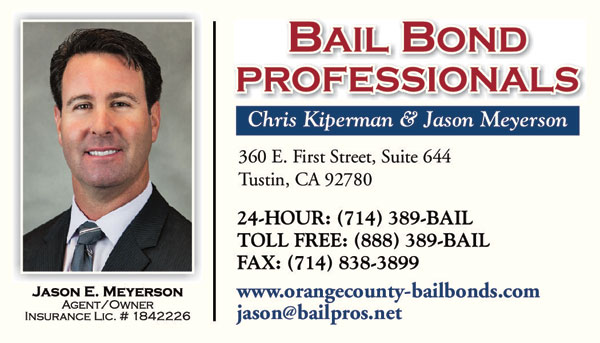 Has someone you know been arrested by the Orange Police Department? If so, call us immediately to explain what happens next. We are the recognized local experts at having those arrested by the Orange Police release quickly. (714) 389-2245
If you haven't been through the bail bond process before it is import you chose an experienced professional bondsman to guide you through the bail bonding process. We will clearly explain the Orange Bail Bond system and give you peace-of-mind knowing that everything is being taken care as efficiently as possible. Your phone call will be answered by only top level agents that knows exactly what to do to expedite the release process. Even if you are calling from a location outside of Orange County, we can transact bail using a fax machine or by e-mail.
Orange Police serves 139,000 residents over 27 square miles boarded by Santa Ana, Garden Gove and Anaheim. There are three divisions, Administrative, Investigations and Field Services but they do not have jail for holding defendants. Those arrested by the Orange Police and needing a bail bond in Orange are taken directly to the Orange County Jail in Santa Ana for booking. The booking process takes normally 3 to 6 hours to complete, at which point bail can be posted. Once an orange bail bond has been posted, the released time varies between 2 and 7 hours. We will keep you informed every step of the way.
Bail Bond Professionals is located in the center of Orange County and available 24/7, so call us first to prepare an Orange Bail Bond for you, (714) 389-2245.
Orange Police Department
1107 North Batavia Street
Orange, CA 92867