Bail Bonds in Anaheim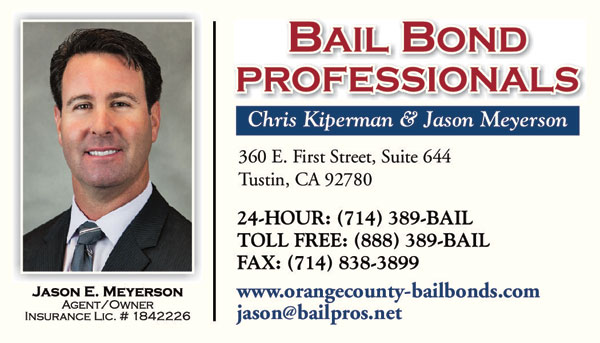 ANAHEIM BAIL BONDS SERVICES 
When Do I Need a Bail Bond? 
When a family member or loved one has been arrested in Anaheim and bail is set for their release, most people don't have the full amount of bail in cash. This is when you need to hire a bail bond agent. Bail bond agents are licensed to post insurance to the court which guaranties the full amount of bail if the defendant fails to appear. You will be charged 10% of the total bail amount for this service and you may need additional collateral to back up some of the bail.
How Do I Find a Bail Bond Agent In Anaheim?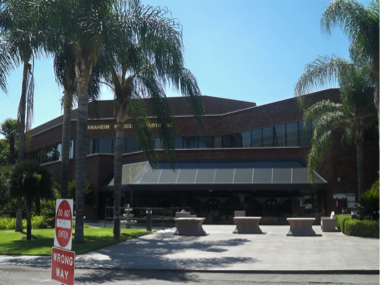 The best way to pick a bail bond agent is to make sure they are licensed and bonded, are experienced with the Santa Ana jails and courts and they are helpful and understanding of your hardship. We have been assisting people with bail for 20 years, and we will take the time to explain everything, answer your questions and allow you make the decision about what to do next. We have worked with the Anaheim area courts and Anaheim jails for years and our expertise will expedite the release process.
What Should I Look For in a Bail Bond Agent?
There are several things you should be aware of when choosing a bail bond agent. Find out how long the company has been licensed and in business. Also, do they belong to professional organizations such as the Orange County Bail Agents Association (OCBAA) or the California Bail Agents Association (CBA)? Having ample experience and being members of local associations indicate that they are dedicated, experienced, and are committed to ethics of the bail bond business.
Your bail bond company should be in good standing with the California Department of Insurance. You can check his at this web site:http://www.insurance.ca.gov/0200-industry/0070-check-license-status/.
Are they recommended by local attorneys and clients? Your bail bond agent should be clear that they always put the client first, are professional and spend the time needed to assist you in every step. They should be understanding of your individual needs and work with you to ease your fears and make it easy for you.
At Bail Bond Professionals we are available to help you 24/7 and are we there for you when you need us. We can travel when you need us to be in order to expedite the process. We post a few testimonials right on our web site from attorneys and clients, so you can see what others are saying.
How Long Does It Take To Release Someone From Custody?
Once the bail is posted, time to release averages three to seven hours, but can be longer depending on several factors such as how many inmates are processed or staff to inmate ratios.
Anaheim Police
425 S. Anaheim Blvd 
Anaheim, CA 92805
Anaheim, CA
Located in Orange County, just South of Los Angeles County, Anaheim is the 10th most populous city in California, with a population of about 336,250 in 2010. The rapid development of the Anaheim Hills Platinum Triangle district may result in the population reaching over 400,000 by the year 2014. This area is a neo-urban redevelopment district with Angel Stadium nearby.
Anaheim is home to many, parks a convention center, and several industries. Disneyland and California Adventure are located in The Anaheim Resort, which includes shops, hotels and restaurants. The largest convention center on the west coast, Honda Center and Anaheim Convention Center, is also in Anaheim.
Downtown in Anaheim is comprised of three historic districts, the biggest being the Anaheim Colony. Dining, tourism, and shopping are plentiful in there.
In eastern part of the city is Anaheim Hills, a primarily a planned community that in which high income earners such as business executives and sports stars reside.