Bail Bonds in Anaheim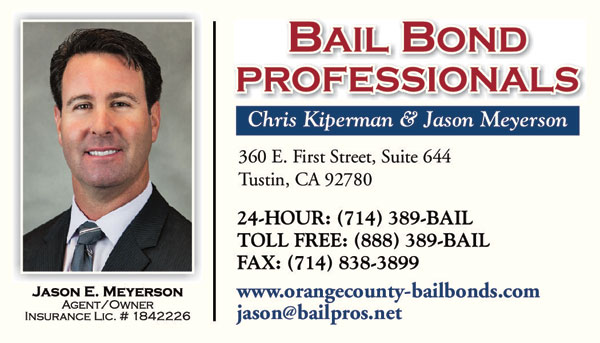 ANAHEIM BAIL BONDS SERVICES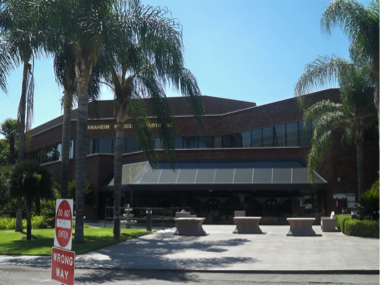 a must. If for any reason you miss court or have an emergency that will prevent you from attending your hearing, you need to contact the court immediately. It happens to the best of us. A missed alarm or a medical emergency can cause us to forget important dates. Even if it's after your court date, a call to the clerk of the court will help you get back on track.
If for any reason you don't call, a warrant may be issued for your arrest and your bond will be revoked by the court. If this happens, it can jeopardize your chances for being able to post bonds in the future. Leaving the jurisdiction of the court will also result in the revocation of your bond and the issuance of a bench warrant. Don't risk missing your court date or being labeled as non-compliant. If you have questions concerning your obligations to the court, call your bail bonds agent today. They can answer your questions and, with timely check-ins help you stay on track.
Where Do I Go to Court?
If you were arrested in or near the Anaheim area, you will have to appear in court in Santa Ana. The Community Court is located at 909 N. Main Street. If you have any questions about your court date or which court you need to attend, you can call 657-622-5801. They will be able to tell you when and where you need to be. You can also call your bail bonds agent. If for any reason, you can't find the information you need or are confused about where you need to be for court, they will have the answers to your questions. If you continue to check-in with your bondsman in a timely fashion, they will be able to remind you of your court dates.
Professionalism and Experience
The bail bonds agents of Bail Bond Professionals are licensed and insured according to California law. Each agent has been highly trained and has years of experience they can draw upon to help you get through one of the most difficult times you will ever face. The frustration and confusion that accompanies an arrest can be overwhelming. When you need a bail bonds agency that is well-known throughout the Anaheim and Santa Ana areas, call the qualified staff of Bail Bonds Professionals. Our office is open around the clock offering 24-hour service to the entire Southern California area. Call 888-389-2245 to have all of your questions answered or to arrange a bail bond.
Bail Bonds Professionals serves Anaheim, as well as the rest of Orange County. With one call to 888-389-2245, you will have all of the information you need to put your mind at ease. A bail bond application can be completed in less than half an hour and paid for with a debit card, credit card, cash, money order, check or property. As soon as the application is approved and the fees are collected, one of our agents will be on their way to your loved one's location. The bond is taken care of, your loved one will be on the road back home in as little as just a few hours. Don't hire just any bail bonds agency. Bail Bonds Professionals has the reputation of being the best in the business and look forward to working with you on your case.
What Should I Look For in a Bail Bond Agent?
There are several things you should be aware of when choosing a bail bond agent. Find out how long the company has been licensed and in business. Also, do they belong to professional organizations such as the Orange County Bail Agents Association (OCBAA) or the California Bail Agents Association (CBA)? Having ample experience and being members of local associations indicate that they are dedicated, experienced, and are committed to ethics of the bail bond business.
Your bail bond company should be in good standing with the California Department of Insurance. You can check his at this web site: http://www.insurance.ca.gov/0200-industry/0070-check-license-status/.
Are they recommended by local attorneys and clients? Your bail bond agent should be clear that they always put the client first, are professional and spend the time needed to assist you in every step. They should be understanding of your individual needs and work with you to ease your fears and make it easy for you.
At Bail Bond Professionals we are available to help you 24/7 and are we there for you when you need us. We can travel when you need us to be in order to expedite the process. We post a few testimonials right on our web site from attorneys and clients, so you can see what others are saying.
How Long Does It Take To Release Someone From Custody?
Once the bail is posted, time to release averages three to seven hours, but can be longer depending on several factors such as how many inmates are processed or staff to inmate ratios.
Anaheim Police
425 S. Anaheim Blvd 
Anaheim, CA 92805
Anaheim, CA
Located in Orange County, just South of Los Angeles County, Anaheim is the 10th most populous city in California, with a population of about 336,250 in 2010. The rapid development of the Anaheim Hills Platinum Triangle district may result in the population reaching over 400,000 by the year 2014. This area is a neo-urban redevelopment district with Angel Stadium nearby.
Anaheim is home to many, parks a convention center, and several industries. Disneyland and California Adventure are located in The Anaheim Resort, which includes shops, hotels and restaurants. The largest convention center on the west coast, Honda Center and Anaheim Convention Center, is also in Anaheim.
Downtown in Anaheim is comprised of three historic districts, the biggest being the Anaheim Colony. Dining, tourism, and shopping are plentiful in there.
In eastern part of the city is Anaheim Hills, a primarily a planned community that in which high income earners such as business executives and sports stars reside.