Bail Bonds in Newport Beach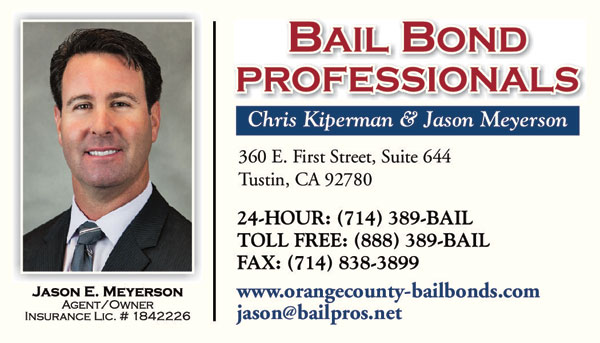 Arrested and need Bail Bond in Newport Beach Information?
When would you need the services of a Bail Bond agent?  If you are arrested in Newport Beach, booked and charged with a misdemeanor or a felony, bail will be set according to the Orange County Bail Schedule.  Bail is a form of insurance that allows those arrested to be released from custody on the condition that they will attend all court hearings as so ordered by the court.  Once they have done so, the bail is canceled, also known as "exonerated".  In many cases, bail in Newport Beach is very costly and it's difficult for many people can come up the full amount of bail in cash.  This is when it makes sense to hire a bail bond agent to help post your bail.
Bail Bond Services in Newport Beach
Make sure you hire a reputable bail bond agent. They should be licensed, have experience in the local area, Orange County jails, various local police department and all the courts in Orange County.  Bail bond companies generally charge a 10% premium fee but some may qualify for the lowest rate of 8%. For instance, if bail is set at $20,000, your fee is $2,000. This saves you having to come up with the entire $20,000. The Department of Insurance of California regulates the bail bond industry has mandated that 10% of the total bail is the legal amount required to be paid, with some exceptions where the 8% rate applies. Some examples of meeting the 8% rate requirement would be if the defendant is in the military, if a defense attorney has been hired or the defendant is an AAPR member.
What Types of Crime Would Require Bail Bond Services?
Some of the felonies and misdemeanors that can result in a bail requirement are:
- A DUI (Driving Under the Influence)
- Burglary
- Domestic abuse including spousal battery
- Larceny
- Most felonies 
- Narcotics sales and possession
- Robbery – personal or commercial
- Marijuana sales and possession 
- Various misdemeanors
Your bail bod agent will be able to gather all the information needed, organize documents, and run all processes needed quickly to get you out from behind bars quickly. Bail Bond Professional agents have over 20 years of experience with Orange County jails and courts, and we provide unparalleled personal and professional support to you every step of the way.  Our goal is to make this difficult time easier and as stress-free as possible.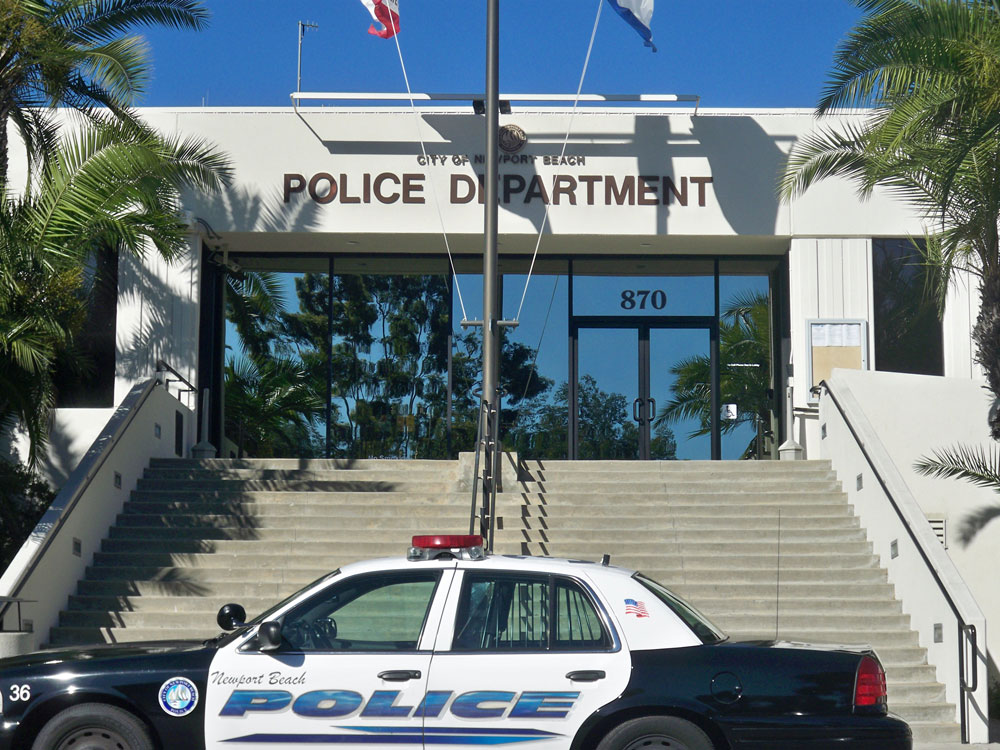 Newport Beach Police

870 Santa Barbara Drive
Newport Beach CA 92660
Newport Beach, CA
Newport Beach is a small city on the scenic coast of southern California, located in Orange County. It is comprised of several miles of beaches, Corona Del Mar, and a series of artificially-made islands; Newport Island, Balboa Island, Little Balboa Island, Collins Island, Bay Island, Harbor Island, Lido Isle and Linda Isle. The islands host mostly private homes of high-income residents. Known for its beaches, surfing and great weather, there are also areas with tide pools where one can explore nature. Swimming, surfing and snorkeling are popular activities at Crystal Cove State Park and Corona Del Mar State Beach.  Newport Beach is frequented by tourists and vacationers.
The residents of Newport Beach are generally affluent, and beach-side homes line most of Newport Beach's ocean-front areas. Shops and dining are abundant in areas along the Balboa Peninsula, as well as along its streets. A Fun Zone is also located on the Balboa Peninsula, with a Ferris wheel and other attractions. A ferry carries pedestrians and bicyclers across from the Fun Zone area to Balboa Island.
The Orange County Museum of Art is located in Newport Beach, as well as Newport Harbor and Newport Bay. Newport Harbor initially was used for commercial fishing and ship building, but today is primarily used for recreational boating. This harbor docks over 9,000 boats, and is among the largest harbor in the Pacific southwest.