Bail Bonds in Brea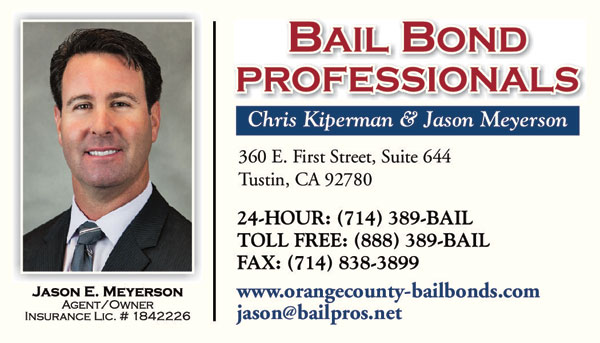 If you need a bail bond in Brea, look no further. We have 15 years of local bail bond experience and are ready to assist you now. (714) 389-2245
The Brea Police department has a small jail which holds defendants for only a short time before transferring them to the Orange County Jail in Santa Ana. If you contact us soon after their arrest, we will be able to post bail at the Brea jail and have them released quickly before being moved.
Brea Police Department
1 Civic Center Dr
Brea, CA 92821
Our fast and honest approach to providing bail bond service to Brea and the Orange County community has allowed us to thrive and grow over the past 15 years. With well over a thousand defendants released from custody much of our current business comes from personal referrals and repeat customers.
Some of benefits in choosing Bail Bond Professionals in Brea are:
• Immediate response, instant action from only an experienced professional bail bondsman.
• Complete confidentiality with someone you can trust. 
• We will travel to you or meet at the Brea Bail Bond Jail to have defendants released quickly. 
• NO ANNUAL PREMIUMS. Other bail agencies will charge you twice if you're not careful. 
• Often times No Collateral needed, just satisfactory co-signers. 
• Flexible and fair payment options.
The Brea Police Department was formed in the early 1920's and the first serving Chief of Police was Charles McClure. Brea City Hall was constructed in January 1929 and included the cities first town jail. The Brea Police no services 40,000 citizens in the city of Brea. Brea is beautiful and vibrant city nestled in the foothills of North Orange County.
For immediate assistance with Brea Bail Bond, call (714) 389-2245. We look forward to assisting you.