What You Need To Know About Orange County's Best Bail Bonds Agency
Has someone you know been recently arrested by the Orange County Sheriff's Department? If so, you are probably in desperate need of someone to guide you through the bail bond process.  You may have a lot of questions on where and how to get started.
The process of bailing someone out of jail can seem confusing and overwhelming.
Our team of experts at Bail Bonds Professionals will assist you in every step of the process. We have gained an outstanding reputation among our clients through the years, due to our more professional and respectful approach to underwriting bail.
Rest assured, you will get the highest level of professional and confidential services that you deserve. Take a closer look at how our team works to better understand how Bail Bond Professionals can be of service!
How Do Bail Bonds Work In Orange County?
When your loved one has been arrested and charged with a crime at Orange County, a bail amount is normally set that will help release the person up to the time of their hearing. Usually, the bail amount in California ranges between an easy DUI that is around $15,000 and a more complex DUI (for example, an accident) at around $50,000.
The arrestee is firstly taken and booked at a jail. The booking process for a bail bond can be very lengthy. This usually depends on the rules of the facility, among other factors.
After being arrested and booked as an inmate, the defendant will be transferred to a detention center located at a local Orange County police station. Here starts the booking process to help identify the person who has committed the crime and document the incident.
This process will also help reveal the true identity of the arrestee and check their previous records to see if they are wanted for other crimes. The current incident will be recorded, and the history of the arrest will be documented and analyzed to see if the arrestee is eligible for bail.
If you or someone you know has been arrested, you can expect to go through the following set of procedures:
Collection Of Personal Information
The first thing the booking officers will ask you is your personal info. This includes the basic info like your name, contact number, address, social security number, and so on. They will also ask you the details of your next of kin.
Photo
The booking officer will take a photo (also known as a "mug shot") for saving it in their records and database.
Collection Of Personal Property
All your personal items and property will be taken and kept safe in a separate unit. This will include all your jewelry, wallet, cards, etc., and you will be given a receipt. These belongings will be kept in the unit and will only be released to you when you leave.
Keep in mind that this excludes illegal substances or hidden items that were used as evidence.
Fingerprinting Process
The booking officer will also take your fingerprints, and this data will be scanned through the federal database. This is done to check if the arrestee has any other charges or is caught up with other criminal cases, warrants, or arrests.
Body Search
A police officer or a jail employee of the same sex will also conduct a full body search to check if you have any illegal substances or weapons you have not submitted while asked to submit property.
The type of body search could differ, as some officers would do a simple pat-down. However, some officers will go all the way and do an entire body search, including body cavities.
Once these procedures are completed successfully, you will be booked and taken to a jail cell. Here, you will await your bail or release. However, you will be given access to a phone so that you can make a call to your family or friends and let them know where you are. You can also get the ball rolling on the bailing process as well. 
This is the best time to reach out to a bail bond agent and contact them regarding their services. If you are not eligible for bail or release, you will be held in the cell up until the time you are called for a hearing at the court.
However, the inmate's phone and call privileges are very limited. You can only make one phone call, and no one can call you back. During this one call, you can provide them with important details regarding the bail. This will include:
Your full name
Date of birth
Name of the jail you are held in
The bail amount
The bail amount will include the service fee for the bail bonds agent (10%). However, if the person has the bail amount as hard cash in hand, you may not have to pay the 10% service fee. You will also have to alert the police officers that you want to be bailed or released as soon as possible.
About Orange County's Police Department
The history and origin of the Orange County Police Department date back to more than the last 100 years. The Department stands as a tribute to heroes driven by the courage of an adventurous spirit to help serve and protect the community.
It is interesting to know that the state did not establish law enforcement institutions in California until 1850.  However, Sothern California remained free of laws up until the 1870s. The whole city was taken over by mobsters, murderers, rustlers, and other goons.
The law enforcement institutions that existed then were poorly organized, and the goons easily took over the sheriffs, judges, and jury. In order to tackle this, the law institutions decided to take matters into their own hands. However, it was extremely difficult to disband criminal groups.
Over time, the community started to grow, which resulted in an increase in both communication and education. This started to bring in the necessary changes within the law institutions.
After this, the law institutions started working with every community, and each community had its own Marshall, Constable, and Judge. Orange County's Police Department was first established in 1889. Soon, this community got its Sheriff with a new set of law institutions as well.
The Orange County PD is an extremely professional organization that may have started with its traditional duty of suppressing crime. However, today, the Department has taken on a bigger role that strives to work for crime prevention.
Orange County's Jail also has unofficial names, including Central Jail, OC Jail, Detention Center, or Orange County Main Jail.
What Happens When Someone Gets Arrested In Orange County?
If your friend, family, or a loved one has been arrested at Orange County, the police officers will first take them to the Orange County Jail or the city jail. The arrestees in the city jail will eventually be moved to Orange County Jail.
The facilities of the Orange County Jail include the jail itself, the Theo Lacy Facility, James A. Musick Facility, and the Intake Release Center. They also have a Central Men's and Women's Jail.
At all these facilities, the arrestee will be processed as an inmate. During this process, the PD will collect their fingerprints, which will be run with a different database. This way, they will find the identity of the person to check for outstanding warrants.
The police officers will also take a mug shot of the inmate. The proceedings for checking into these facilities can be very strenuous and time-consuming. After the inmate has been properly checked, they have the chance to be bailed out of jail.
How Much Does It Cost For Bail In Orange County?
As mentioned earlier, once a person has been arrested at Orange County, they will first be processed into the city jail or Orange County Jail as an inmate. The amount for bail will only be determined once the process of enrollment is complete.
However, there are quite a few options available for you in order to bail them out.
Place the entire bail amount with the court. This amount must be from a certified funds bond. Once the case has been resolved in court, your money will be fully returned.
Hire the services and help of a professional bail bondsman. These agencies will usually charge a service fee that is 10% of the full bail bond amount.
If you decide to opt for the second option, you need to remember that this service fee is a one-time, non-refundable fee that you will use to post the bail bond. The bail bonds agency uses this money to put the full bail bond amount in court.
Additionally, you will also get someone to sign in place of the defendant. Also known as the "Indemnitor," this signature will guarantee that if the defendant does not make it to all the scheduled court appearances, the co-signee will be responsible for it financially.
How Long Does It Take To Get Bailed From The Orange County Jail?
In Orange County, bail bonds are posted all 24 hours a day for all seven days of the week. The release process depends on the type of jail the arrestee is held in. This process can take anywhere between a quick 10 minutes to a long 10 hours.
At the main Orange County Jail, the process of enrollment and release can take up to 18 hours in total. The average booking period is around 4 hours. However, the average release time is around 6 hours after the bond is posted.
How Long Does A Bail Bond Stay Valid?
In most cases, the bail bond that you have posted will stay valid until the case is resolved. This means the bond is valid until the arrestee has been sentenced guilty of charges or announced as innocent.
However, the bail bond can also stay "valid" forever.
How To Find A Bail Company That Is Licensed?
The best way to find a bail company that is licensed and legit is by going through their website. You can check for the licensing given by the California Department of Insurance.
You can also type the name of the bail agency license or the license number on their website.
What Are The Benefits Of Hiring A Bail Bondsman?
If you have no prior experience in bailing people out of jail, the process and procedures to getting it done can seem extremely complicated. It can take a long time to sort out the steps, which can get frustrating.
However, hiring a professional bail bondsman from our agency can save you a lot of time. Moreover, you will also get your loved ones bailed from jail faster.
There are two major benefits that you can get by hiring a professional bail bond agent. They are:
Legal benefits
Financial benefits
Legal Benefits Of Using A Bail Bondsman
Hiring a professional bail bonds agency can help you simplify the bailing process and get the person bailed faster.
More Legal Knowledge
Hiring a professional bail bondsman can save you a lot of time and effort. This is mainly because they have more legal knowledge about the process of bailing than you. They are more well-versed with the ins and outs of the procedure.
These can be quite complicated to understand, especially if this is the first time you are in a situation to bail someone out. Your bail bondsman will also understand the official legal requirements to get your loved ones out of jail. Not only will the agent know what to do before the actual release, but they will also know what the defendant needs to do after the release.
This is an extremely important aspect that will help you expedite getting your loved ones released.
Utmost Confidentiality
Understanding the process and working through the bail requires a certain level of confidentiality as well. Therefore, when you hire the services of a professional bail bondsman, you can be sure that they will deal with all issues with utmost honesty and discretion.
Financial Benefits Of Using A Bail Bondsman
The benefits of hiring a bail bondsman from a professional agency can be plentiful. A good bail bond agent will help you with both the legal and the financial aspects.
However, many bail bonds agencies in Orange County today try to scam you for extra money. These agencies will also have a lot of hidden charges that can spike up the amount to a huge level. However, a good bail bondsman will help you sort out your finances and can even help you spot out certain errors.
This way, you will not be making any extra expenses.
Save Your Money
When you hire a professional bail bond agent at Orange County, you will only be paying 10% of the total bail amount. Your agent handles the remaining charges.
However, if you decide to handle things on your own without the help of a bail bondsman, you will be responsible for paying the whole amount needed for bail.
Avoid Closing Down On Your Properties
If you decide to pay a large sum of money as bail, you might need to liquidate some of your assets and properties, refinance mortgages, and make other complex financial decisions.
On the other hand, if you hire a professional bail bondsman, you will eliminate the complexities, which will make the process more simple and less stressful.
Stay Clear Of Financial Investigations
Paying the full amount of bail money in cash can raise many suspicions as people will be curious about the source of the money. This is usually seen as a red flag in court, which will lead to an investigation that will monitor the source of money.
This, in turn, will slow down the process of getting the defendant released from prison. However, with the help of a bail bondsman, you can skip the investigations as most of the work will be handled by the agency itself.
Why Choose Us?
With Bail Bond Professionals, there is no second-guessing. Moreover, Chris Kiperman and Jason Meyerson have been experts in this field for almost 15 years.
It can be very stressful to receive a phone call from a friend or family member from the Orange County Jail. While it may seem like an easier option to handle the bailing situation on your own, hiring a professional bail bondsman from our agency has many advantages.
We will make your life easier by simplifying the process and get your loved ones released from jail in a smooth, hassle-free manner. You will not have to make any tough financial decisions.
If you are interested in our services or want to know more about Orange County Jail, get in touch with Bail Bond Professionals.
Contact one of our experts today! You can call us at our toll-free number: 888-389-2245. Our services reach out to all the folks in the Orange County community.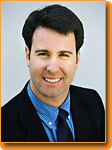 "Giving people a sense of security and comfort during a stressful situation is what I do best. I'll make sure everybody understands the bail  process and knows what to expect when they appear in court."
 - Jason Meyerson
 Toll Free: (888)389 - BAIL 2245
 Local: (714) 389 - 2245
 e-mail: This email address is being protected from spambots. You need JavaScript enabled to view it.